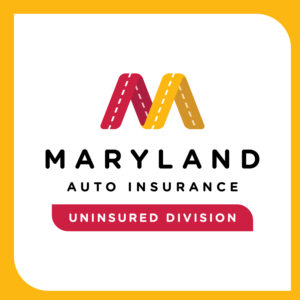 Recently, the Uninsured Division of Maryland Auto assisted the victim of a hit and run who was facing over $86,000 in medical bills with no insurance. Luckily, the Uninsured Division (UD) was able to step in to help.
A woman was crossing the road at a street corner when she was struck by a vehicle. After the accident, the car fled the scene. There were no witnesses to this accident. While the police report stated that she was crossing outside a crosswalk and not at an intersection, the woman's statement to our UD team told us this was incorrect. She told the adjuster that she was crossing when the pedestrian signal was activated and had almost reached the other side of the road when she was struck by the hit-and-run car.
She sustained extensive injuries to her leg, requiring surgery to repair her knee. Afterward, she required an extensive course of physical therapy.
Although her medical expenses exceeded the limits of available through the Uninsured Division, the pedestrian was grateful to receive the $30,000 in coverage that was available. This is a substantial help to Marylanders who do not have access to coverage through any means of insurance and who would otherwise have to pay the entire amount out of pocket.
What is The Uninsured Division?
When a Maryland resident is injured in an accident caused by another person who has no insurance to cover those injuries, the Uninsured Division is here to help. The UD is a division of the State of Maryland and is administered by Maryland Auto insurance.
If the victim owns a vehicle or a home, their auto or homeowners will come into play to provide coverage in the event the at-fault party is uninsured. However, if the victim does not have any insurance coverage to call upon, the UD is available to them.
The UD can offer up to $30,000 per person (up to $60,000 total per accident).