Maryland Auto Insurance COVID-19 Response Information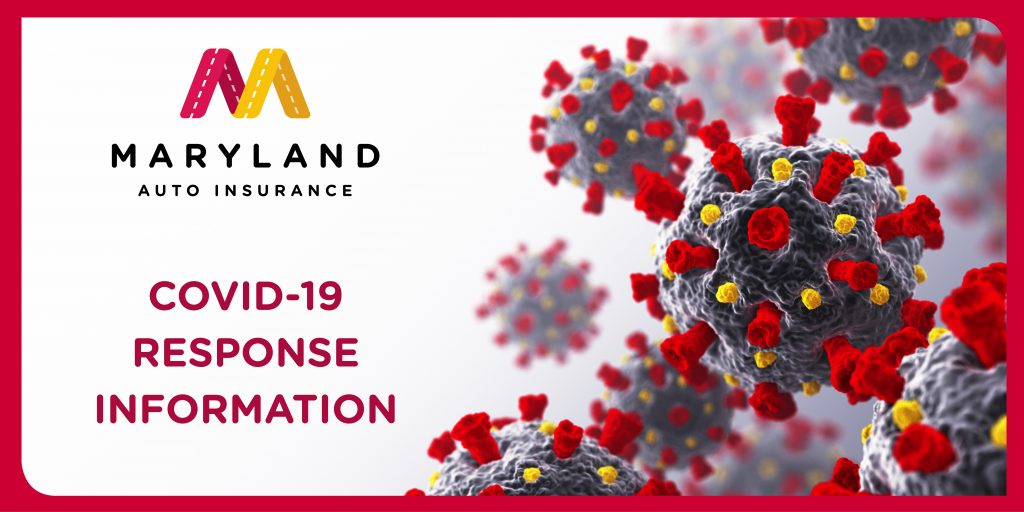 Maryland Auto Insurance has maintained normal operations since switching to a teleworking environment on Friday, March 13. This has enabled us to ensure the safety of our team members and continue to support our customers and producer partners during this public health emergency. As a result of these changes, you may experience longer call wait times than usual to 800.492.7120.
Our website, MyMarylandAuto.com, remains available 24/7, allowing Marylanders to find an agent, get a quote, submit claim information, or contact an adjuster.
At this time, the majority of our authorized providers are fully open to serve customers. However, many offices are limiting customer interactions in line with social distancing recommendations.
Maryland Auto will remain committed to our mission of making insurance accessible to all Maryland drivers throughout this crisis.
Additional COVID-19 Update:
In response to this ongoing crisis, our provider for towing and roadside assistance service, Nation Safe Drivers, has moved from 24/7 claim operations to 8:00a – 5:30p availability.