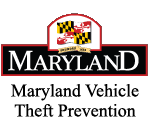 It's amazing how Annapolis changes after Session has ended. There's ample parking available…well, maybe not ample, but it's a lot easier to find a spot than it was a couple weeks ago. The morning commute is less crowded. No more tv trucks stacked up around State Circle.
As this city adjusts to the General Assembly being out of Session (for now), we wanted to look back and update you on some of the bills that we talked about here on Session Scoop over the last several months.
Remember, even if a bill passed, it has to be signed by the Governor to become law.
Senate Bill 111 – Extending the length of time between driver's license renewals from 5 to 8 years.
This bill passed.
The final version of the bill did not carry the amendment which was proposed by Susan Cohen requiring cognitive testing for seniors with every second renewal. However, the MVA was given some "homework," due next January. They are to submit a report, which analyzes statistics, trends, research and programs in other states that relate to older driver safety, as well as an assessment of the MVA's capacity to conduct cognitive testing.
So this concept of cognitive testing for older drivers may find its way back to Annapolis in 2013. Stay tuned.
Scheduled to go into effect 10/1/12
Senate Bill 309/House Bill 149 – Requiring the titling, (registration), insurance, and mandatory use of protective headgear and eye wear for mopeds and scooters.
This bill passed…however, the registration requirement was removed in the final version.
Moped and Scooter owners will have to certify that they have insurance, and will be able to purchase a one-time titling decal to be applied to the vehicle.
On a MAIF-related note, this bill expands the types of vehicles that MAIF is permitted to insure to include all two-wheeled vehicles.
Scheduled to go into effect 10/1/12
Senate Bill 596/House Bill 835 – Prohibiting a person from driving a vehicle if there is animal activity that interferes with the driver's control or operation of the vehicle.
This died in committee.
Senate Bill 488 – Allowing those motorcycle riders who are 21 or older and carry at least $10,000 in health coverage to ride without a helmet.
This bill also died in committee. But history would indicate that this one will return in another variation.
Senate Bill 1006 – Allows MAIF to pay between 10% and 15% commission to the producers who write MAIF policies.
This bill Passed.
MAIF will now be able to offer the producers who write MAIF policies a higher commission. MAIF has never been able to raise our commission structure before. It has remained constant at 10% over the course of the last 4 decades.
Should take effect 7/1/12.
House Bill 1017 – "Last Resort" Task Force
This almost sounds like a straight to DVD action movie starring Jean Claude Van Damme. We didn't talk about HB1017 earlier in the session. It was a closely guarded secret and its final form popped up late in the process. This bill creates a task force to examine the operation of Maryland's "last resort" insurers. (MAIF, IWIF, MHIP, etc.)
This panel will examine all of the operational aspects of these programs, and make preliminary recommendations by December, 2012. This may result in proposed legislation for Session 2013 that could change the way some or all of these agencies operate in the future.
This bill passed as an "emergency measure," and will take effect the moment Governor O'Malley signs it into law.
MAIF embraces the task force process as a chance to brag to the members about its many strengths.
So, as one session ends (sort of), you can see where the seeds for the next session have already been planted. The Legislative Session is a lot like the NFL. The actual season may not last very long, but keeping up with and preparing for the next session is a year-round endeavor.