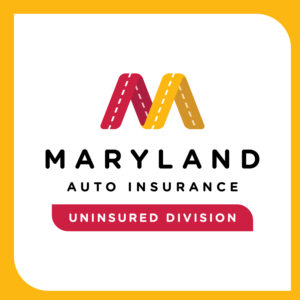 When a Maryland resident is injured in an accident caused by another person who has no insurance to cover those injuries, the Uninsured Division (UD) is here to help. The UD is a division of the State of Maryland and is administered by Maryland Auto Insurance. According to state statute, the UD can offer up to $30,000 per person (up to $60,000 total per accident).
This case begins on a hot summer day. The claimant asked a friend for a ride instead of walking in the heat. His friend picked him up in a new sedan, and shortly after, the vehicle was involved in a crash.
The car carrying our claimant struck two parked cars and another vehicle head-on. The claimant suffered severe injuries, including a fractured neck and ribs, a spinal cord injury, and multiple abrasions. As a result, the claimant was hospitalized for several months, resulting in medical bills exceeding $300,000.
The injured claimant discovered that the friend's vehicle was not covered by an auto insurance policy at the time of the crash. And the claimant had no access to insurance that would cover his substantial medical bills.
The UD intervened to assist the innocent passenger and paid the maximum amount available under Maryland statute, which is $30,000. This covered only a portion of the claimant's medical bills.
When the UD pays a claim, efforts are made to recover the amount paid from the at-fault uninsured driver. In this case, a lawsuit has been filed against the at-fault driver.
This is a great example of the risk drivers take when they operate a vehicle without insurance. Not only is this individual liable for the injuries to the passenger and damages to the other vehicles involved in the crash, they do not have coverage to repair the damages to their new car. In addition, at the time of the accident, the driver had been uninsured for a little over a month, so uninsured motorist fines were being assessed by the Maryland Department of Transportation, Motor Vehicle Administration. For the first thirty days uninsured, the penalty is $150. Every day afterward, an additional $7 is assessed. Over the course of the year, that can add up to as much as $2,500 in penalties, per vehicle. The cost of an insurance policy would have been far less for this driver than the uninsured driver penalties, vehicle damages, medical bills, and legal fees that resulted from this accident.
Maryland Auto was created by the State of Maryland, and for over 50 years, we've helped drivers who've been turned down and canceled by other carriers get the coverage they need to avoid uninsured motorist fines.